Librarian
Email me: sachauncey@gmail.com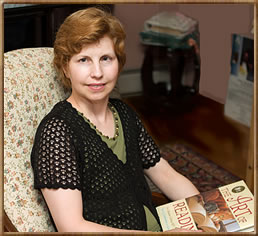 From 1980 to 2004, I worked as a business strategist, system's analyst, computer consultant, and web developer implementing high-profile applications for major corporations including Morgan Guaranty, First Boston, Citicorp, Equitable Life, Newsweek and for several small businesses.
As a technical instructor, I wrote and presented technical training courses to companies in the Northeast.
Between 1989 to1993, as Vice President and co-owner of StarTech Software Systems, Inc., I co-developed and marketed a report management and distribution system which was used by companies in the United States, Europe, and Mexico.
In 2004, I made a major career decision. I decided to combine my technical and business expertise with my commitment to public education and continue the next phase of my career as a library media specialist. By the end of August, I was offered the position of School Library Media Specialist at Grandview Elementary School (K-3) in the East Ramapo School District. More...
Resources:
ORGANIZATIONS
PROFESSIONAL DEVELOPMENT
LESSON PLANS & RESOURCES

SOME OF MRS. C's STORIES: